Free Church Lessons, Bulletins and Activity Sheets for Children
These are anxious times, but we who follow Jesus are assured He is with us always. Thank you for wanting to continue to share that Good News with the children and families you serve. It is perhaps more important now than ever.
To assist you, we have put together a packet of free resources -- puzzles, Bible activities, worship bulletins on carefully selected topics and scripture texts -- that you may share with members of your church or ministry community. We pray these will strengthen the families, and especially the young disciples, with whom you work. 
Keep scrolling and you'll find fun ideas for activities to share uplifting thoughts with your neighbors!
May you also be strengthened as you serve in Christ's name!
The Children's Worship Bulletins Team
Click on the links below to download activity pages for your children
(No email address required!)
These activity pages for older and younger children include a story guide you can read together.
Do Not Worry Lesson and Activity Sheets
Faith in the Son of God Lesson and Activity Sheets
Fruit of the Spirit Lesson and Activity Sheets
Children's Bulletins have 4 puzzles in each centered around a story of the bible. Its fun to work the puzzles and learn what the bible says at the same time.
Jesus Keeps You Strong Bulletins
Rejoice in the Lord Always Bulletins
God Our Dwelling Place Bulletins
Want more? Here are a few more of our favorite activity pages.
Share these freely! Read more here about Usage and Printing Guidelines
If you'd like to sign up to receive another free packet with 20 Children's Bulletins full of more activity pages, click here.
Fun activities for your children to do at home
Sidewalk Scripture
Write uplifting scriptures on your sidewalk or the end of your driveway. Or anywhere you think neighbors might see them and smile. A few we liked, but there are so many more!
1 John 4:19 - We love because he first loved us.
Psalm 56:3 - When I am afraid I put my trust in you.
Philippians 4:13 - I can do all this through him who gives me strength.
James 1:17 - Every good and perfect gift is from above.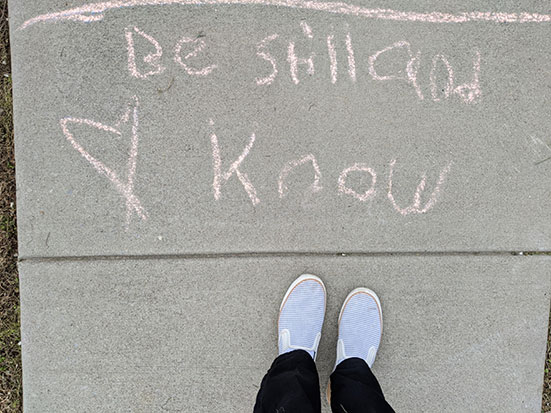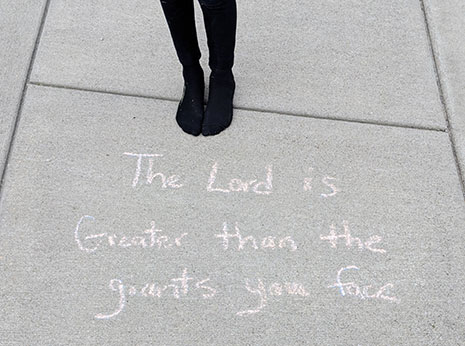 Rainbow Windows
This idea has been circulating Facebook a good bit but we thought it was so good we wanted to share it with you. The message of salvation in the rainbow to share with everyone to see! #aworldofhearts
Cut out some hearts of colors of the rainbow and tape them to your window. You can used colored paper or color the hearts yourself. Its fun to add scenes for Easter or words like "Faith, Hope and Love". Include a sun or come up with your own fun ideas!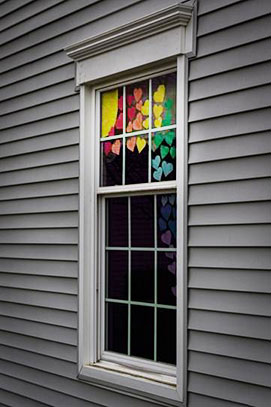 Find more like this on our Facebook page! We'll continue to add more ideas.

Connect with us on Facebook for more resources, tips, tools and discussion to strengthen and revive the children's ministry in your church.